Face up to Skin Cancer Awareness Month and Don't Fry Day with EltaMD!
About EltaMD
EltaMD sun and skin care products are formulated for every skin type, lifestyle and special need, especially during the warmer months. 
One of our go-to sunscreen brands here at SkinStore, EltaMD skincare's range of professional grade sunscreens provide superior protection without the harsh ingredients generally found in comparable sunscreens. 
Formulated with a transparent form of zinc oxide that protects skin from UVA and UVB rays, EltaMD sunscreens shield skin from potential burning as well as the premature lines and wrinkles associated with the sun's harmful rays.
EltaMD sunscreen eliminates the often ashy color that sunscreens impart to the skin tone, and ensures that heavy textures are a thing of the past. Instead, you can expect easy to apply sunscreens that glide effortlessly over the skin, sit beautifully under makeup, and enhance your complexion. 
How the Sun Affects Your Skin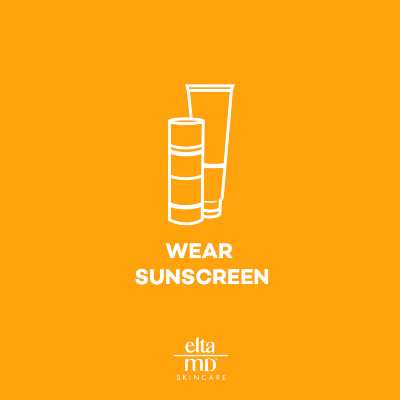 80% of premature aging is a result of sun exposure, so in order to maintain healthy, younger-looking skin we recommend taking preventative measures. EltaMD's broad-spectrum of sun care is highly efficacious, combining the benefits of sun and skin care to do more than just protect you from the UVA/B rays.
Their products also aid in healing of common skin care concerns such acne, dry skin, rosacea and sensitivity – whatever your lifestyle, or your level of exposure.
EltaMD UV Physical Broad-Spectrum SPF41
Their bestseller, the Elta MD UV Physical SPF 41, delivers chemical-free UV protection in a lightly-tinted, natural mineral-based formula. Oil and paraben-free, this product is ideal for sensitive skin.