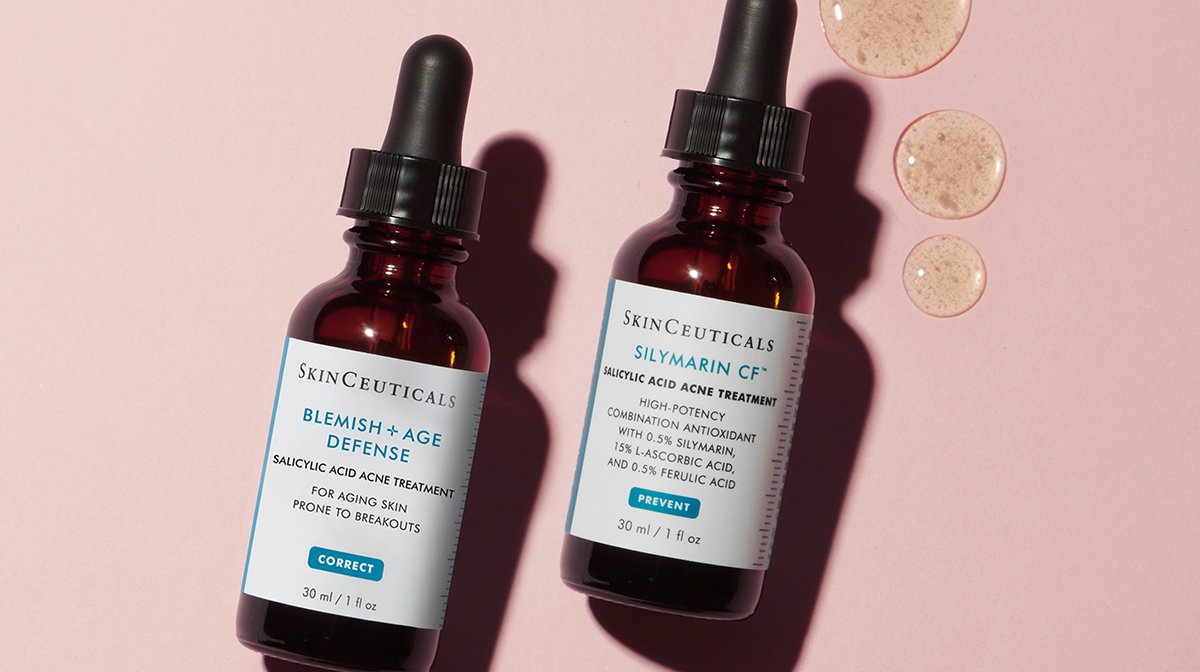 Ever found a sensational serum or a must-have moisturizer, that once you discovered it, you couldn't live without? It does what you need it to and it makes you look amazing. But what if it could be even better?
How Do Combo Products Work?
Combining the right products together can really give your skin the rocket punch it needs to max out the benefits of your favorite complexion concoctions. So, we've done the matchmaking for you and put together a string of cosmically-powered skin care cocktails for your personal benefit.
Skin concern: Fine Lines
1. SkinCeuticals C E Ferulic + SkinCeuticals Hydrating B5 Gel