Gorgeous, healthy skin starts from within, so it's important to make sure you're nourishing your skin with an abundance of skin-loving nutrients to keep it looking healthy and radiant. Our A-Z of Superfoods For Your Skin series explores the very best vitamins for your face and why you need to include them in your diet and skincare regime. Today, we're concentrating on the skincare benefits of Vitamin D and exactly how you can incorporate it into your diet and skincare regime.
What Is Vitamin D?
Vitamin D is a fat-soluble vitamin which works to keep the teeth, bones, immunesystem and muscles healthy. When your body receives vitamin D, whether it's through sunlight, food or supplements, it converts it into a hormone called 'Activated Vitamin D'.
The body is able to generate about 90% of the Vitamin D that it needs, but only when your skin comes into contact with UV light from sunshine (don't forget to wear sunscreen!). The remaining 10% comes from vitamin D-rich foods or supplements.
Why Is It Good For Skin?
Vitamin D offers many incredible benefits for the skin. As a powerful antioxidant, it helps to reduce free radical damage on the skin, working to slow down the visible signs of aging and reduce oxidative stress on the skin. Vitamin D also boosts the skin's elasticity, helping to keep the skin looking positively plumped and youthful, as well reducing stretch marks and scars and boosting lackluster skin for a truly radiant complexion.
Vitamin D's incredible anti-inflammatory properties help to control acne by reducing spots and redness, leading to a more calm and even complexion. Additionally, it can help you if you suffer from psoriasis, eczema or rosacea by helping to reduce the redness, inflammation, dryness and inflammation that frequently accompany these skin conditions.
The Intense Defense Serum from Epionce has been expertly formulated to stimulate skin rejuvenation with botanical extracts of Vitamins A, B, C, D and E, working to combat the visible signs of aging and leave you with healthy, more radiant skin.
If you're after an intense shot of Vitamin D for your face, then the XYY Power Dose D Sunshine Vitamin Face Serum from Dr. Brandt is for you. The unique formulation works to improve the skin's barrier function, working to keep the skin hydrated, supple and radiant. The natural source of vitamin D stimulates the skin's natural production, helping to reduce the visible signs of aging, inflammation and dryness.
The formulation contains a unique blend of Chicory Root extract which works to mimic the effect of sun exposure, stimulating the skin to produce vitamin D, while the blend of Green Tea, White Tea and Grape Seed Extract provide antioxidant properties, helping to protect the skin and promote a truly radiant complexion.
 Food Sources Of Vitamin D
If you want to reap the benefits of this powerful little vitamin, then it's important to include it in your diet. The best sources include:
Salmon
Mushrooms
Canned Tuna
If you want truly supple, radiant and hydrated skin, then make sure you're getting your daily dose of Vitamin D – sitting in the sun is one of our favorite methods!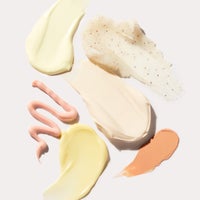 Our team of beauty experts cover everything from skincare to makeup, picking out the most effective products from the best brands and latest trends. Stay up to date on everything beauty with the SkinStore blog, and find all your essentials in one place.