Just as Western cultures attempt to dominate nature, the Japanese seek to understand it, helping bring meaning and a holistic viewpoint to life. This philosophy is the driving force behind Decorté. 
For decades, they have partnered with world-renowned university researchers and acclaimed scientists to unlock nature's secrets— and harness its life force in ways the skin can understand. Innovation, always in harmony with nature. Breakthrough formulas, attuned to skin's natural rhythms so it can look, feel and perform at its best.
MOISTURE LIPOSOME Hydration Boosting Serum
THE serum to achieve "mochi-hada" (rice cake) skin, Japan's term ideal skin that moist, healthy and bouncy. Powered by multi-layered liposomes – this super-serum immediately target areas most in need with time-released biomimetic lipids for continuous hydration. No wonder it's Asia's top-selling serum.
Legendary DECORTÉ Moisture Liposome Serum helps skin blossom into a new dimension. A unique lightweight, super-moisturizing serum created with Liposome Technology™ hydrates skin and improves its firmness, texture and translucency.
Transform your skin's destiny with DECORTÉ Moisture Liposome Serum. This lightweight, super-moisturizing serum made with Liposome Technology™ hydrates skin while improving its texture, firmness and translucency.
PRIME LATTE
It's Prime Latte time. Moisture-rich emollients of macadamia nut butter and pure avocado packed with botanical oil extracts of rose hip, lavender, sage and olive. What's not to love?
Start your day with a Prime Latte. Made from botanical fruits and oils, it's designed to improve your skin's texture and create a soft, smooth feeling.
VITA DE RÊVE
Skin thrives on the benefits of botanicals of the forest. VITA DE RÊVE herbal toner helps purify troubled skin by soothing irritation with the vital power of botanicals 
VITA DE RÊVE by DECORTÉ is the ultimate purifying herbal toner made of four different herbal mints to provide natural solutions to help calm troubled skin.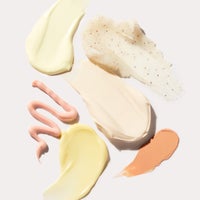 Our team of beauty experts cover everything from skincare to makeup, picking out the most effective products from the best brands and latest trends. Stay up to date on everything beauty with the SkinStore blog, and find all your essentials in one place.