The following post has been provided by Shelby Gerson, one of our customer service Estheticians. Check out our blog categories for more insight from our experts and editors at Skinstore: your digital dermatologist. 
"She's a hippie, a tree hugger…" the list goes on and on to the rise of a demand for organic skincare and the demographic of its consumers. However, organic skincare isn't something to turn your nose up to. There is something to be said about creating a regimen that removes fake ingredients and potentially cancer-causing toxins.
Organic skincare calls for ingredients free from pesticides and harsh chemicals. These ancient beauty secrets have been used for centuries and have stood the test of time.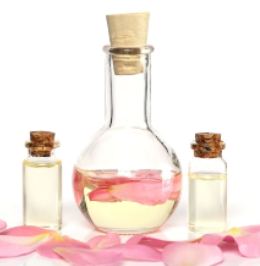 The trend of coming back to mother earth for healthy answers and naturally beautiful skin is what organic skincare and makeup is all about. Choosing to go organic for skincare and makeup isn't a trend. The wrong skincare, especially non-organic, can cause hormonal interruptions, allergies, and reproductive scares. People are awakening to a new dawn of redefining the beauty industry to be toxin, paraben, and sulfate free, while helping our planet.
One of the brands leading organic skincare, Juice Beauty, uses all natural juices as the first ingredient in all their products – all from the same farm. I love the beautifying and anti aging vitamin C, CoQ10, and DMAE.
These are all in the Juice Beauty Antioxidant Serum, which should be used sparingly each morning.