Welcome to the second post in our Deck Your Beauty Haul series, where we bring along a beauty expert to takeover the SkinStore blog to share their holiday season beauty tips.
Along with letting us in on their biggest beauty tip, our experts will also be hand-picking their top 3 favorite, most-trusted beauty products recommended for a personal beauty haul. And no, we don't mean to buy for others. We have plenty of gift guides for that.
We mean those hero items to add to your own beauty haul this Christmas, because the holiday season is also about spoiling yourself!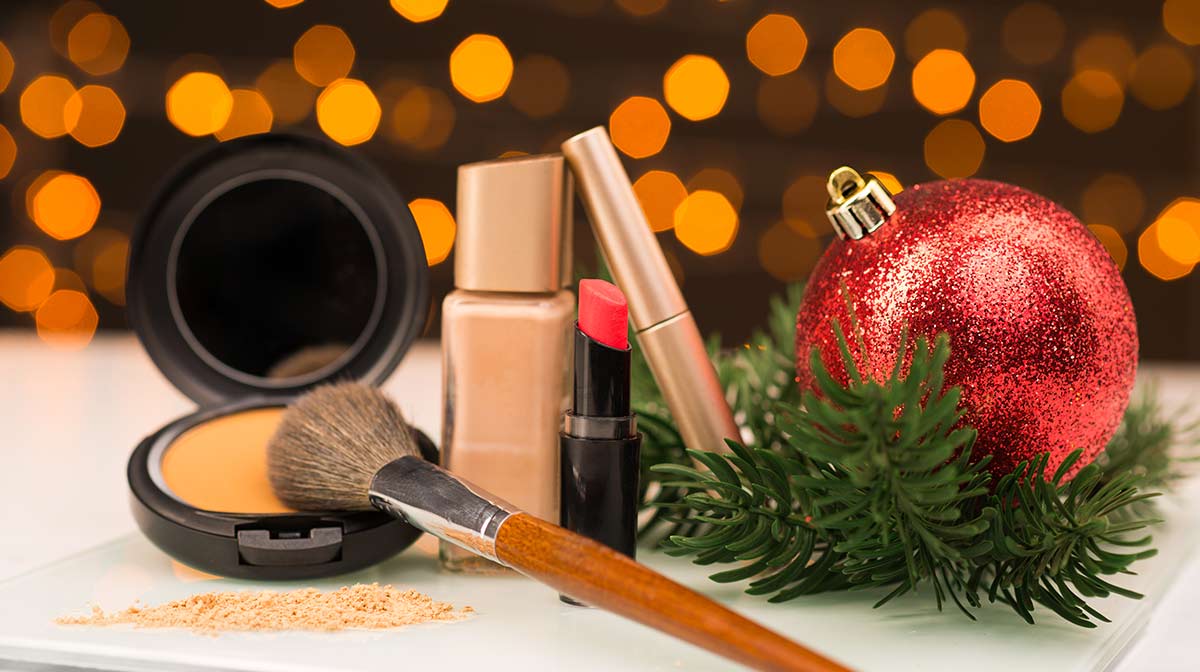 Meet Dr Macrene of 37 Actives
Hi SkinStore customers! To introduce myself, I'm Dr Macrene Alexiades. I'm known as the Derm-Scientist®, as a dermatologist and scientist with three degrees from Harvard, a BA, MD and PhD in Genetics. I have a highly rewarding and busy dermatology practice in Manhattan, and also work as a scientist studying and formulating the most potent anti-aging ingredients on the market in my Dr. Macrene 37 Actives line.
My career has spanned over 2 decades and includes a broad background in basic science research, plant molecular biology research and stem cell biology, as well as bioengineering and molecular biology. On the dermatology side, I am a laser specialist and conduct clinical and FDA trials in my clinic on Park Avenue. 37 Actives is my brainchild that harnesses the best science and best health for the individual and the environment, by using USDA certified organically grown plant actives in glass packaging while free of harmful ingredients.
Dr Macrene's Ultimate Christmas Beauty Tip:
Aromatherapy. I believe that the evolution of Christmas traditions, bringing evergreens into the home and filling the air with scents of pine and cinnamon, serve a greater purpose. This includes providing healthy and spirited antioxidants and other uplifting compounds into our air and bloodstreams. So, make sure to bring your tree home and fill the home with holly. Keep your greens well hydrated and they will reward you! Inhaling these wonderful scents provides your lungs with healthy anti-aging compounds and mood lifting scents.
Buy now

with Skinstore US

My 37 Actives Anti-Aging and Filler Lip Treatment is the ultimate stocking filler- it plumps lips naturally without injections! It combines hyaluronic acid filler in filling spheres, peptides to boost collagens, ceramides to heal chapped lips, and 20 antioxidants to fight sun damage and aging on the lips.

Its packed with coconut oil, which is therapeutic for lips, and mint oil – so you never have to keep mints around again. It really is the ideal winter treat!

Use the lip treatment twice a day for a few weeks and your lips will be plump for you to pucker up under the mistletoe.

Buy now with free delivery

Buy now

with Skinstore US

I am a big fan of NeoStrata, and I and use their peeling agents for the peels I conduct in the office on my patients. Therefore, if you need to spruce up your skin in time for Christmas Day and have not managed to schedule your peel appointment with me in time, try using the Exuviance SkinRise Bionic Tonic.

It's a fantastic at home peeling tonic that has both lactobionic acid and gluconolactone.

Buy now with free delivery

Buy now

with Skinstore US

I truly love L'Occitane's Organic Lavender Foaming Bath, and I genuinely love the entire lavender line from L'Occitane in fact! I'm especially pleased to see an organic product in the line. And, what better to do on Christmas Eve to prepare for the celebrations than to take a hot bath in organic lavender, with candles lit to set the mood?

Buy now with free delivery