Noshinku is good for your skin, keeps your hands clean and smells fresh. See how this hand sanitizer can be part of your new skincare routine. 
About the Brand 
Noshinku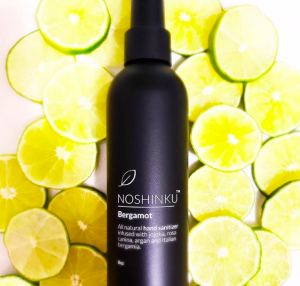 was founded on the belief that life is lived in the details and that every moment, no matter how small, impacts our quality of life. They design personal care products that combine functional utility with stylish aesthetics that make up the details of a life well-lived. Our mission is to design functional and stylish products that help people stay clean and fresh in order to make the everyday experience of life better.
A Pocket-Sized Skincare Product
This premium bergamot scented hand sanitizer spray derived from organic ingredients including sugar-cane based alcohol, rosehip seed, jojoba and italian bergamia oil. Noshinku is bottled in a soft-to-the-touch black matte mister that fits neatly in your pocket for clean and fresh hands anywhere.